About us
We are one of the largest manufacturers and sellers of printers and accessories,something to which we are greatly committed.
Our company is based in Svidník, Slovakia, providing goods and services in printing and consumables.
Our main objective is to maintain a leading position among original toner retailers and refurbished toner manufacturers, while continuously improving the quality of our own products and services and always making every effort to meet the high demands of our customers.The concern of our staff of a hundred people is your satisfaction.
In more than a decade, we have become a leader in sales of original toners and manufacturer of refurbished toners both in Slovakia and the Czech Republic.We are a major supplier of Canon, HP, Kyocera and Lexmark brand toners,ranking among the most important suppliers of compatible cartridges in Central Europe.We offer both compatible copier material, and also refurbished and compatible ink cartridges for local markets,and are longtime partners and distributors of major brands of alternative toners like ORINK.Over the course of time, we have also begun to offer material for renovation itself.Since 2007, we have been the exclusive Czech and Slovak distributor of DELACAMP products.Most recently we have become a distributor of TESLA brand batteries.
13
let na trhu tiskařského sortimentu
500+
spokojených klientů po celém území Evropy
45 000
renovovaných laserových kazet každý měsíc
110 000
renovovaných inkoustových kazet každý měsíc
200 000
kompatibilních tonerů Orink skladem
I am very satisfied with your company, and Mr Popov especially is always very accommodating and tries to ensure our business is as satisfactory as possible. :-)

Dana Cardová
AB COM CZECH
ABC Data and Gras SK s.r.o. are business partners from 2014 year. I can highly recommend Gras SK s.r.o. as a solid and reliable supplier and the client.
 Yes, of course I'm satisfied – nice and quick contact ;)

Indre Sieniarska
Product Manager - ABC DATA PL
It is cooperating very well with Gras.sk.
There is a good price-performance ratio with deliveries usually received there within 3-4 days.
Complaints are also being handled with no problems.

In addition, product quality is fine.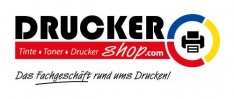 Thomas Gottsbacher
Executive Director - Refillexpress
Věří nám velcí hráči